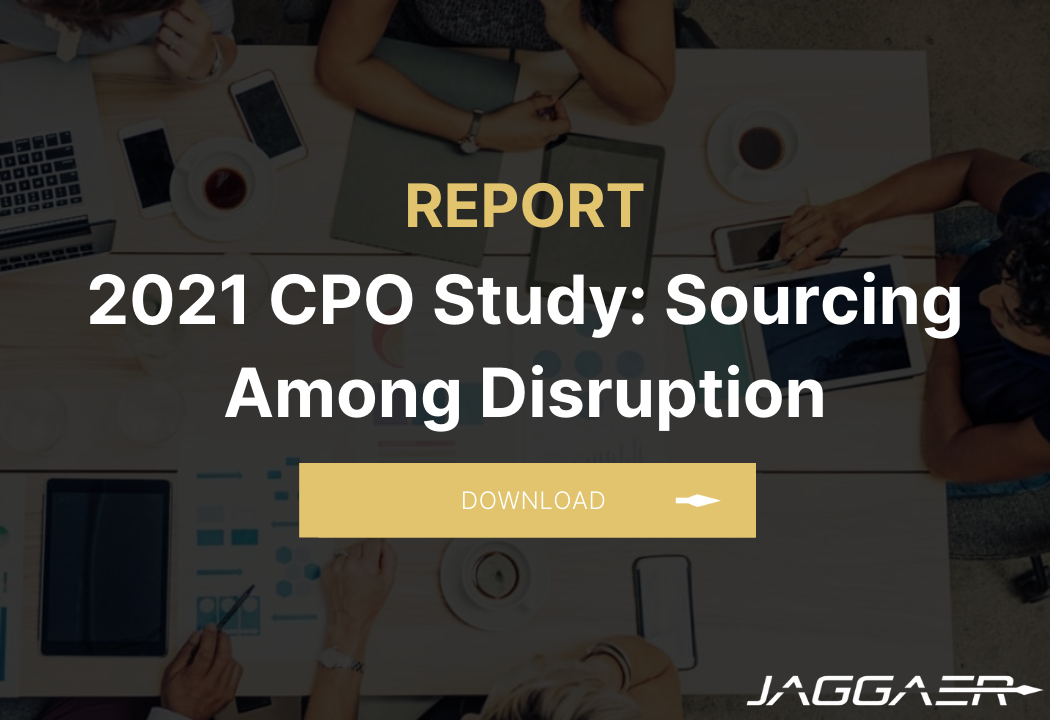 2021 CPO Study: Pursuing Sourcing Effectiveness Among Disruption and Shifting Priorities
CPOs have plenty of hurdles in today's business world. Dealing with innovation, industry disruption, and bringing procurement to the forefront in the C-Suite's eyes are just a few of the priorities.
What strategies are working, what technologies should you be looking into, what's new in best practice, and how can you navigate this new business landscape?
To make these decisions, or simply to understand your role in the future of the industry, you need a comprehensive view of what's going on.
JAGGAER has partnered with ProcureCon and WBR Insights for this 2021 CPO Study, to provide you with inside information on what's happening around the industry, what technologies are emerging, and an overall temperature check of what CPO's are doing to enact change amongst all of this disruption.
Download this free report and learn: 
What tools and strategies leaders are using for supplier management
Where leaders are looking for improvement
 What barriers exist in the industry today
What is the future of procurement and sourcing
 Tips on what to do to get C-Suite buy in and approval